Point-of-IMPACT
How we helped the world's leading chocolate & confectionary company launch a new brand in the Indian market, and built the brand over a period of time.
Background
By 2011, Mars India (the Indian subsidiary of Mars Inc.) had operated successfully in India for close to five years, selling its iconic brands – Snickers, Galaxy, Mars, Bounty and Twix – to chocolate lovers.

In 2011, Mars decided to strengthen its Indian connection with a gift pack made for India, Galaxy Shubh Avsar. The new offering was well-timed, launched in the lead-up to Deepavali (the Indian festival of lights) of 2011.The pack design included elegant Indian motifs and visual cues to help position the pack to buyers as a viable Deepavali gifting option.
Mars was looking for a partner to help launch the brand successfully, and sustain it over the medium to long term as a regular festive season gift pack.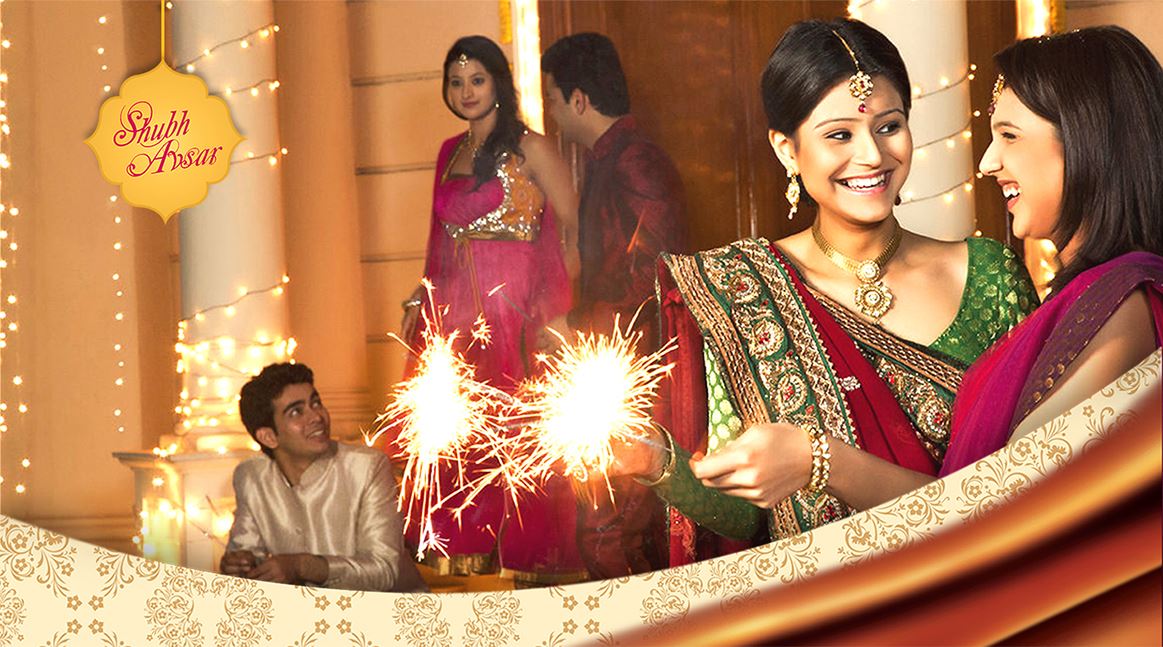 Business Challenge
Being a late entrant into the Indian gifting market, Galaxy Shubh Avsar was up against several existing chocolate gift offerings, primarily Cadbury Celebrations, the market leader. Additionally, Galaxy Shubh Avsar faced the challenge of overcoming the well-established Deepavali tradition of gifting one another Indian sweets (mithai), and not chocolates. Over and above this, Galaxy was perceived as a premium offering, beyond the reach of the casual chocolate buyer.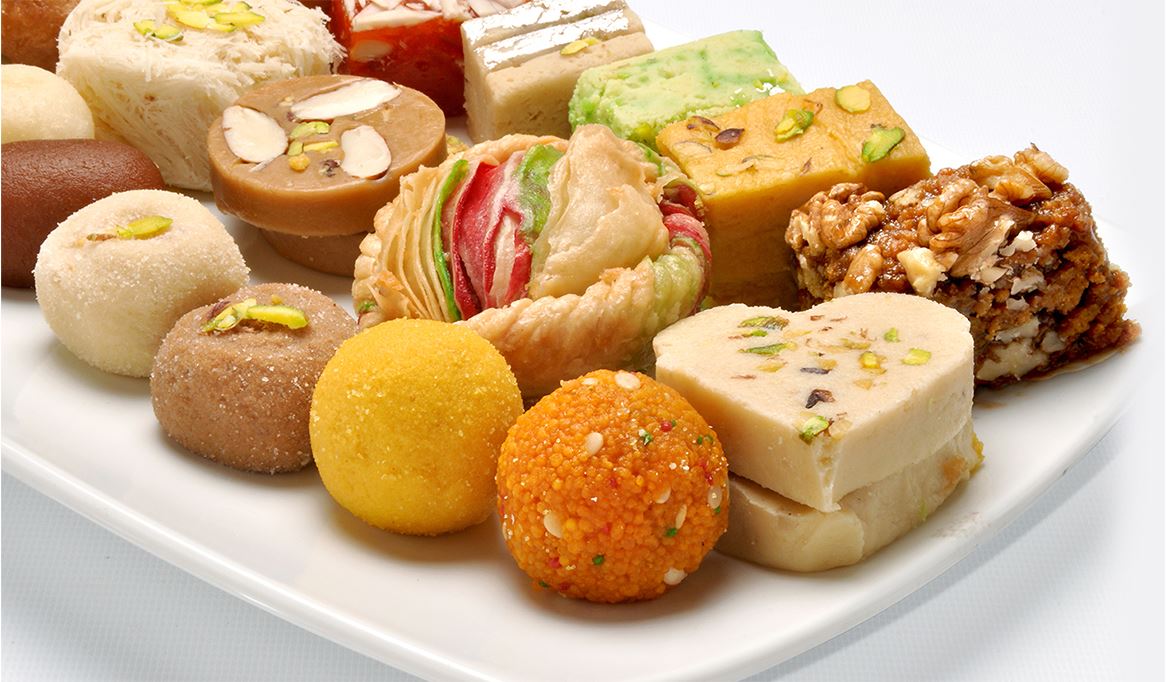 Client Brief
The client's brief was to establish a strong Indian connect through the P-O-S element design and other marketing collateral. Additionally, since Galaxy Shubh Avsar was a new SKU available on shelves only during a small time window (October-December, the Indian festive season), Mars was keen to ensure that consumers don't just notice the brand in its first year, but keep the brand in their consideration set come festive season each year.

Approach & Concept
Across creatives and P-O-S material concepts, we focused on (a) infusing Indian elements/cues in creative ways, (b) maintaining visual consistency through the three years of working on the brand, and (c) having a strong call-to-action across elements, to help translate into sales.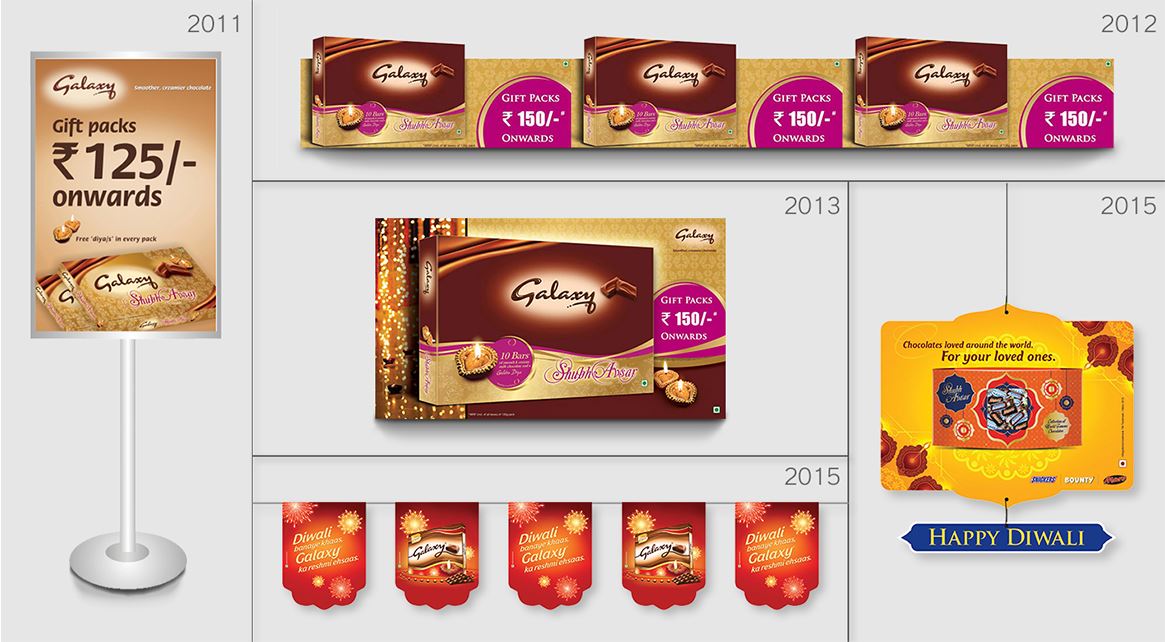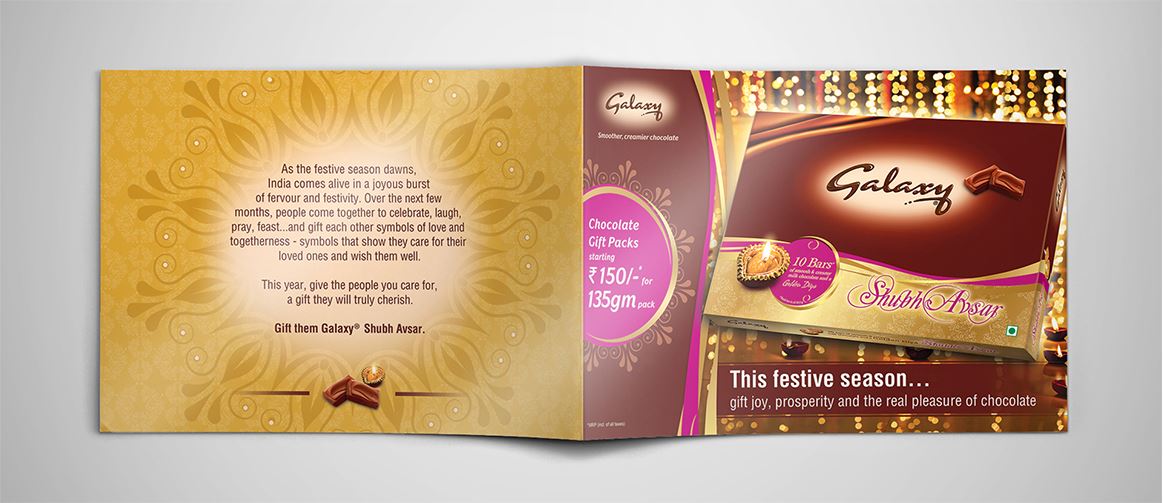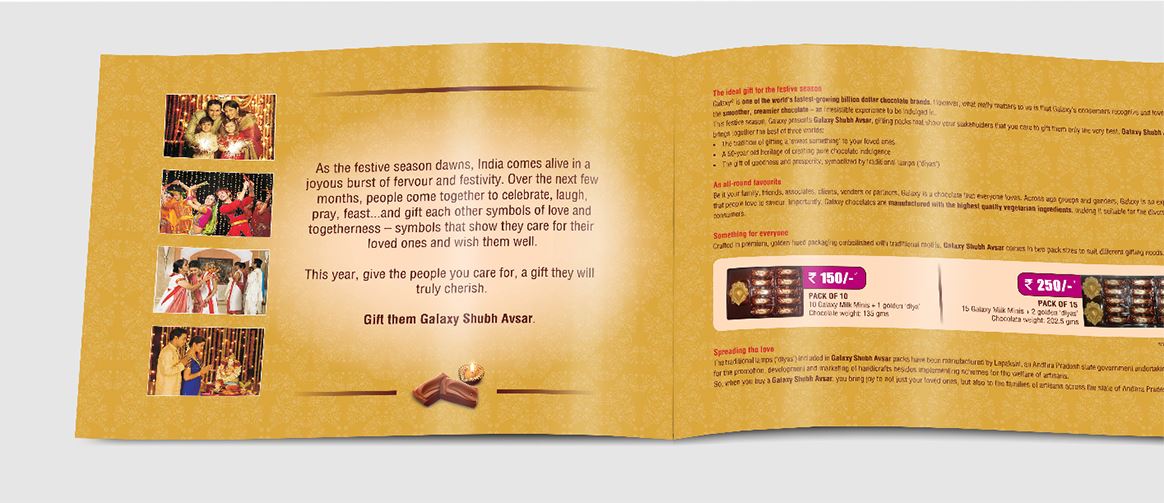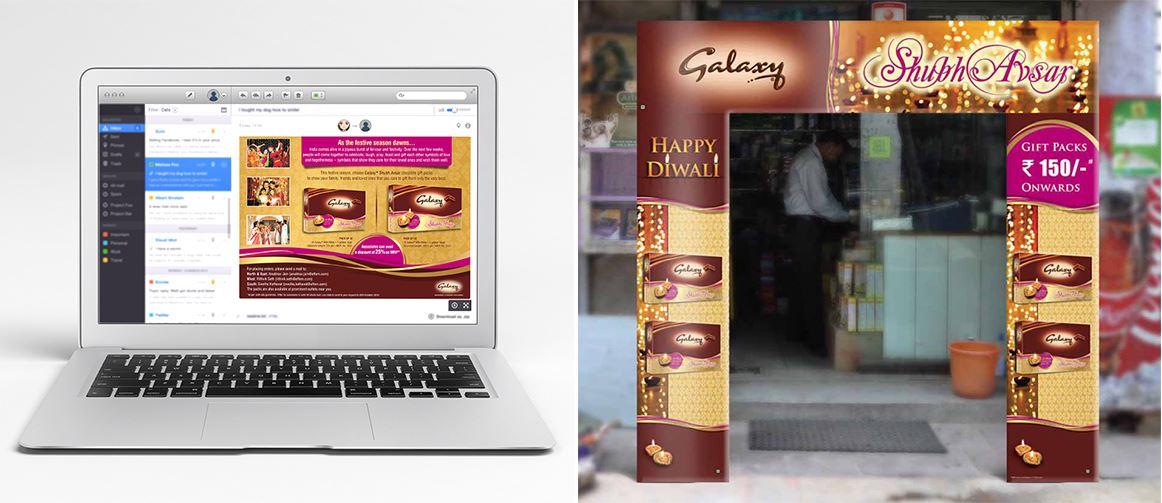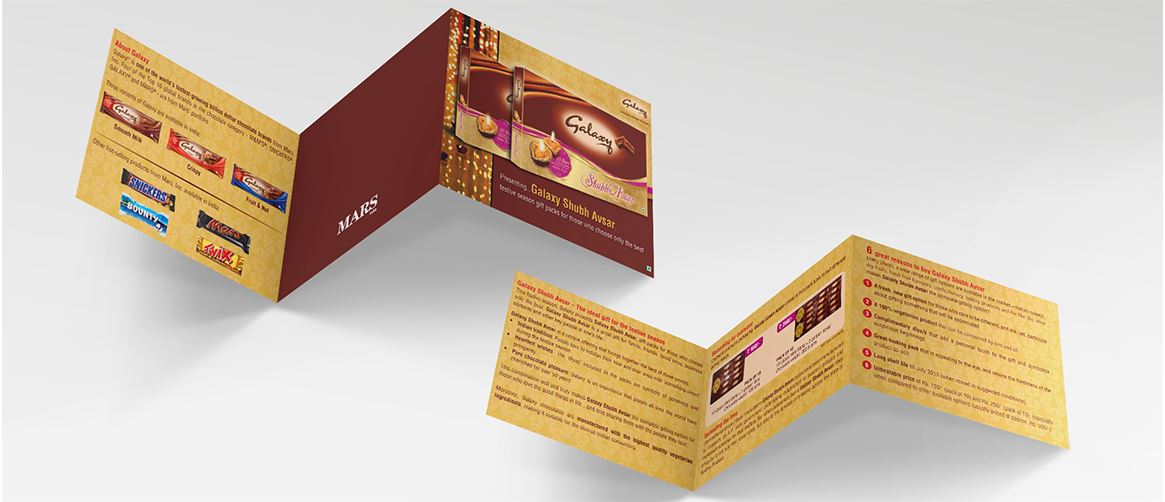 Results
From the year of its launch, Galaxy Shubh Avsar has evolved as an offering, adding an SKU (comprising a mix of Snickers, Mars & Bounty Minis) in 2015. It has consistently sold good numbers, and has helped Mars create an emotional bond with Indian consumers. Even better, the product has been successful not just in modern trade and high-end outlets, but in the mass market as well, helping Galaxy significantly expand its footprint.