A step-by-step guide for those embarking on their brand journey
Each year, WPP-owned Millward Brown publishes 'BrandZ™ Top 100 Most Valuable Global Brands 2015', a survey of the 100 most valuable brands in the world. Companies are valued and ranked not just on the basis of financial performance (the traditionally accepted way of valuing companies), but also on the basis of feedback from over three million consumers in 50+ markets – adding an interesting, supposedly intangible component to the survey.
Surely, this must skew results for some brands, either inordinately boosting the value of the more 'popular' brands or devaluing the more low profile ones? In fact, it is to the contrary. As the numbers suggest, consumers do really have an unexplainable, instinctive way of judging which brands rock and which ones don't.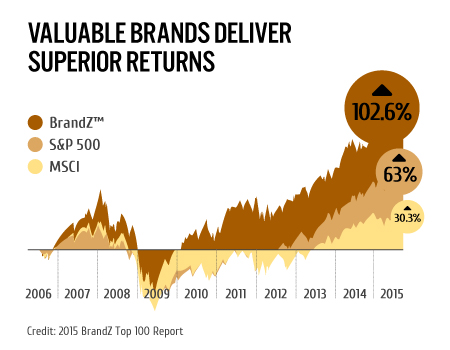 Over a 10-year period (2006-2015), the stock value of companies ranked in the BrandZ survey has grown by 102.6%, outperforming the stock value of companies ranked in the S&P 500 and MSCI World Index (that grew by 63% and 30% respectively) – showing a clear correlation between positive consumer sentiment and stock value. Clearly, the average Joe on the street knows something that the world's top financial analysts don't.
To businesses that are just starting their brand journey, there could be no better example of why they should invest significant resources – money, leadership time, strategic direction – into building this most valuable asset of their business.
The message is simple. Brands command a premium. Brands grow faster. Brands stave off competition better. Who wouldn't want this? Whether you are a multi-billion dollar global enterprise, a start-up or a traditional family business that aspires to grow, building a brand is, basically, indispensable.
The question is – how do you embark on your brand journey?
Focus on building a brand that is consistently meaningful (how your brand can make customers' lives better), significantly differentiated (why they should choose and stay loyal to your brand) and believably salient (why they should think of you first in a buying situation) – and experience the power of a great brand to propel your organization forward.