This year, build a business that's more than a sum of four quarters
According to Paul Wertheimer (a leading expert on crowd control), when stuck in a stampede, "Stay on your feet. Conserve energy. Look at alternate escape routes."
Paul could well be giving an invaluable tip to today's marketers.
With the kind of developments marketers face – the rapid rise of social/digital/mobile, online marketplaces, e-wallets, the endless need for fresh & engaging content, balancing traditional and modern trade, fast-changing buying habits, increasing competition from global and home-grown brands – the situation today is no different from a stampede. And just as in a stampede, marketers are displaying a natural instinct to 'go with the flow', rather than staying true to the brand and trusting their own understanding of the market/consumers.
While things will just get more complicated in times to come, here are a few ways marketers can stay not just relevant but actually differentiate their brands in the melee.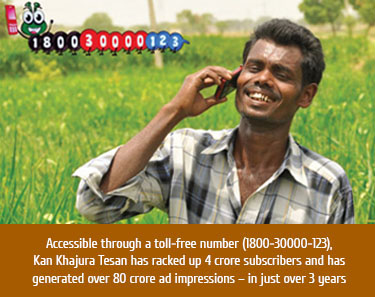 Try to understand where you belong in your consumer's life: Before the days of social media, the way businesses connected with and sought feedback from customers was undoubtedly painstaking. Nevertheless, what it did have was a strong personal touch. Engaging with customers on social media is great, but what social does not give you is unbiased, accurate, insightful feedback (especially with people often choosing to adopt a digital persona different from their real selves). Even on the ground, no research agency can substitute for senior management and marketers spending considerable time 'out there', personally interacting with the channel and customers, and being genuinely receptive to feedback. It was perhaps one such interaction between Priya Nair (VP of HUL's detergents business) and a young girl in Bihar, that sparked off the idea for the brilliant 'Kan Khajura Tesan'. The young girl's passing remark about having paid the roadside mobile recharge shop to download songs on her mobile phone, inspired an initiative to provide free entertainment to people in India's media-dark regions through their mobile phones (of course, interspersed with ads for HUL's brands). Think of the win-win it creates – non-stop free entertainment for listeners, a captive audience for HUL, tremendous top-of-mind for HUL's brands, and most importantly, positioning HUL as 'a company that truly cares to improve the quality of life of its consumers'.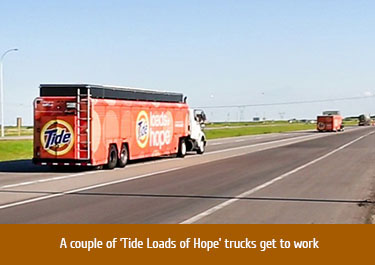 Add real value to your customer's lives: A significant portion of any B2C company's marketing budget is spent on advertising – large hoardings, big-budget TV campaigns, digital blitzes – but who it ultimately benefits, is the company itself, and not the consumer. Consumers, today, can see through this. Today, what consumers want from brands is authenticity, relatability and 'real' solutions. A great example of this was P&G's 'Tide Loads of Hope' initiative, launched in the aftermath of Hurricane Katrina. P&G sent out gigantic orange trucks (essentially, Tide-branded laundromats-on-wheels, each carrying 32 washers and dryers) to affected regions, for people to get their clothes washed, dried and folded – for free. This simple initiative to help people lead their lives with dignity, helped P&G generate loads of earned media. Now, while Ariel's 'Share the Load' campaign is commendable, how about taking the message down to consumers? How about setting up laundromats in the top three office complexes in each of India's top ten cities, for working women to drop off their laundry and pick it up at the end of the day? Tie up with a leading washing machine brand, create a co-branded space, share costs and extend the service to many more office complexes/cities over time. This is the kind of engagement that consumers expect these days – and reward the brands with their loyalty, likes and shares.
Focus on constantly being the best product/service out there: Today, there is clearly a huge market to be won. Enabled by various factors, consumerism is booming. The temptation to splash millions on a big-bang ad campaign for quick gains, can often prove to be too much to resist. However, is that kind of growth sustainable? A Morgan Stanley survey in 2014 stated that 90% of iPhone users stick with the brand for a new purchase. Amongst the six reasons that Time magazine mentioned as contributing most significantly to the success of Apple, was their approach that "the people who create it have to want it themselves". Now, imagine the sense of ownership that puts into the engineers at Apple. Not just do Apple engineers have to understand and analyse their own usage of phones, they have to understand their own lives better – to see where the phone fits in, and how it can make their life better. A great way to create not just evolved products, but evolved employees as well! Talking of understanding, how many marketers today can claim to be active consumers of their own products/services? Is there a better way to know about a product/service than using it yourself? During my stint at Dainik Jagran (India's highest-read newspaper across languages), I made it a point to subscribe to the paper and read it each morning (despite not being a habitual Hindi reader). This enabled me to see my brand not from the outside, but as a reader would see it – enabling realistic advocacy, as against a professional one.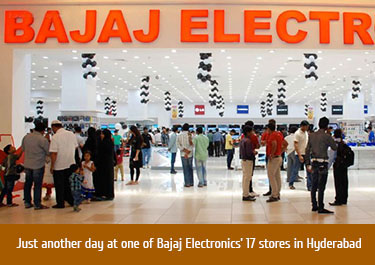 Empower and enable the people at the forefront of your business: In the B2C space, companies typically set aside significantly higher budgets for brand development than for sales support and trade marketing. While this is understandable considering high media costs, trade marketing teams are often left searching for high-impact marketing/sales enablement solutions at shoestring budgets. Companies must remember that while the first point-of-contact for a prospect/customer may be a mass media ad, the most important point-of-contact happens at the time of purchase. Several Indian consumers, even today, 'look up' to the retailer/store representative for his recommendation. This is especially true in high-value/technical purchases such as consumer durables, electronics, personal finance, etc. How can brands leverage this key asset better? A good example of a retail brand that has successfully countered the threat of e-commerce is Bajaj Electronics, a chain of electronic goods stores in Hyderabad. In a period when many national electronic goods chains are succumbing to the onslaught of e-commerce, Bajaj Electronics has grown from a handful of stores to 17 – in one city alone. Festive season or lean phase, Bajaj Electronics stores are filled with eager buyers. What can brands learn from the folks at Bajaj Electronics? What strategies are they employing to keep customers coming back? How can brands create many more success stories like Bajaj? It's time for brands to understand the last mile better – what conscious/sub-conscious levers are activated at the point of purchase, how big a role does the salesman play, how can brands educate & empower the channel? Trade marketing may not be as glamorous as brand marketing, but, as in life, it is often the hard grind that brings in real rewards.
Evolve better metrics to evaluate your sales folks: In Sales, frontline staff are usually evaluated basis 'how much is sold'. What companies don't look at is 'how it is sold'. This is especially important in product/service categories that sell primarily on the strength of the relationship. Companies need to evaluate – how happy is the customer 'after' the purchase, did he find the sales person coming on too hard, is he likely to recommend the same product/service to his closest friends & family members? While post-purchase feedback is often sought, it is done more as a formality rather than a key sales efficacy evaluation tool. It is not necessary that your star salesman is creating the highest brand affinity and loyalty. In fact, he may be severely damaging it, in chasing behind volumes. Look deeper. Who are the hidden gems that customers are happiest to deal with? Which sales folks enjoy the highest credibility in the market? These are the people companies need to nurture. Find them, reward them and put them in positions where they can extend their best practices across the front line.
Right through history, the most successful businesses have been those that have turned conventional thinking on its head. When the world has zigged, they have zagged. It is perhaps this very approach that has made them stand out.
Understand your market, your brand and your customer better than anyone else. Don't be afraid to think in a manner that no one else is thinking in…and have the gall to roll out your plans in a market that will, in all likelihood, reward you for your ingenuity!